The New York City Gift Guide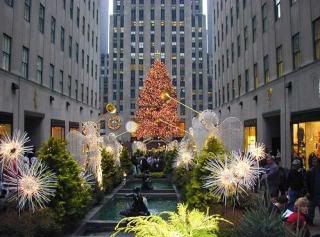 Holiday time is here again, and whether you celebrate Christmas, Chanukah, Kwanza or Festivus, you're probably looking to buy a few gifts (or, in the case of Festivus, preparing for The Airing of Grievances). There's no better place to do that than New York City, home to funky, fresh and fabulous gifts you can't find anyplace else.
I've been to a plethora of present purveyors during my time in the city, and I went to some of the best (i.e. most conveniently located to my home, business, and friends' apartments) to uncover some good ideas for your family and friends this shopping season.
We'll cover
five stores today
, with
more to follow
all next week!
Browsing these stores is highly reccommended, even though most have websites. They're all colorful, fun and unique. You never know what you'll find. Remember, if you do your holiday shopping right, those Christmas carols will sound a little merrier, those Chanukah candles will seem to burn brighter, that Kwanza basket will appear to overflow with abundance, and that cold aluminum pole just may feel a little less cold.
The Store:
Exit 9
, 64 Ave. A
What You'll Find:
My Ukelele, $49.00.
Make beautiful music.
Also look for:
Gag gifts, like a spongy
Shower Mic
, and interesting gadgets like a
Solar Radio
.
The Store:
Daily 235
, 235 Elizabeth St.
What You'll Find:
Rody, $65.
A rocking horse for the new millenium.
Also look for:
Gag gifts like the
"Control A Man" Remote
and
"Convert To Judaism" Breath Spray
, cute items like
Animal Clocks
.
The Store:
VIDEOGAMES NEW YORK
, 202 E. 6th St.
What You'll Find: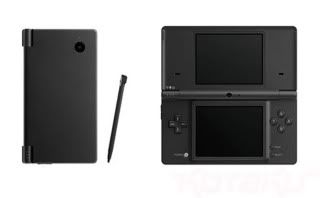 Nintendo DSi, $299.99.
Unreleased in the U.S., this Japanese import is gamer nirvana.
Also look for:
Old-school classic gaming systems like the
Nintendo Game & Watch
.
The Store:
Tiny Living
, 125 E. 7th St.
What You'll Find:
10x Office Tool, $21.95.
Stapler, hole punch, and 8 more office necessities in one tiny package.
Also look for:
Accessories for a small apartment, like the
Fireplace Candle
and
Folding Wine Rack.
The Store:
Sam Flax
, 12 W. 20th St.
What You'll Find:
Kikkerland Windup Zecar, $14.95.
Wind-up fun.
Also look for:
Desk games like the
Ruda Metal Football Game Desk Set
and arts & crafts gifts like the
Melissa & Doug Table Top Easel
.