Monday Museum Gift Guide
There are lots of museums in New York, all with their own gift shop. And those are great places to find unique gifts not found anywhere else. Below are five that I've been to. There's a lot more where this came from, so get out this week and help the NYC economy by shopping until dropping.
The Store:
MOMA Design Store
, 81 Spring St.
What You'll Find: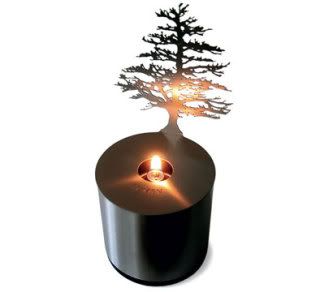 Lumen Oil Lamp, $50.00.
Start a forest fire, without all the damage!
Also look for:
Muji products, like the
Muji Jewelry Box With Mirror
, and funky watches, like the Matthew Waldman-designed
Zub 20 Zot Watch
.
The Store:
American Folk Art Museum Gift Shop
, 45 W. 53rd St.
What You'll Find:
Handcrafted Board Piano, $38.00.
Made in Pennsylvania, adapted from an ancient African folk instrument, its a finger-pickin' good time.
Also look for:
A
Cat Face Pillow
, handsewn by Indian artisans, and an folk-artist-designed
Compass Necklace
.
The Store:
Ukranian Museum Gift Shop
, 222 E. 6th St
What You'll Find:
Inlaid Ring Box, $27.00.
Because your mail-order Ukranian bride will need something to put her other husband's wedding ring in.
Also look for:
Гаррі Поттер - повна серія книжок
, which translates roughly to, a collection of 7 Harry Potter books, in the "original" Ukranian. Also
Ukranian Dolls
and
Teddy Bears
.
The Store:
American Museum Of Natural History
, Central Park West at 79th St.
What You'll Find:
Space Navigator, $75.00
. Give them the sun, the moon, the planets and the stars with this electronic guide to the night sky.
Also look for:
The gravity defying
Cosmic Rocket
, a
Paint-Your-Own_Butterfly
art kit, and the
Chemc500
Chemistry set.
The Store:
De La Vega
, 102 St. Marks Pl.
What You'll Find: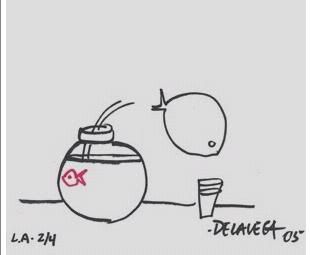 Become Your Dream T-Shirt, $35.00
. James De La Vega's St. Marks street shop isn't a museum, per se, but he's got plenty of graffiti-style, counter-culture art to buy.
Also look for:
Prints, stickers and T-shirts from
De La Vega's "Mother Series,"
in which he depicts his mother as Castro, John Lennon, and other figures.
Stay tuned, the city gift finder continues...