No Fun In Belmar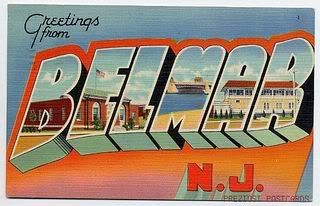 College kids, you may want to party elsewhere. The fun police are on patrol in Belmar, New Jersey, and to make sure you're not throwing a party,
they're checkin your blog.
A blogger calling himself Belmar Benny sat at his computer recently and predicted what the summer of 2007 would be like at the rental home he shares with his buddies.

"Partying 'till daylight, banging pots and pans together, tossing the kitchen table on the roof, hanging the furniture upside down from the ceiling, waking up the neighborhood with a contraption called The Horn On A Board, smashing glassware over each other's heads," he wrote.

But Belmar officials were reading his blog, promising to counter "Horn On A Board" with "Cop On Your Porch."

Monitoring blogs is the newest tactic in Belmar's effort to keep its rowdy group rentals under control in one of the Jersey shore's last party towns.

The borough's efforts are led by a mayor who patrols the street looking for trouble and backed by fines that can reach into the thousands of dollars. Police officers hand-deliver lists of do's and don't to renters, and a Web site plots troublesome rentals on a map.
Belmar Benny's blog
is here
. He seems like he's having a good time nonetheless.