Holiday Gift Guide For The Cheap And Lazy
So you have no money. So it's cold outside and you don't feel like driving the half-mile to the mall. But you still don't want everyone to call you a Scrooge McGrinch for not giving any presents. Presents, of course, are what the holidays are all about.
What's a poor schlub to do?
Luckily, the internet age has provided a wealth of free gifts to bestow upon our loved ones...
1. Make Mom A Webpage!
You may have heard of this thing called "The Internet." It's pretty hot right now. Chances are, mom's heard about it too. And she probably wants to get in on this thing, but doesn't know where to start. That's where you come in.
Using Yahoo's
Geocities
, Lycos's
Tripod
, AOL's
Hometown
, or Google's
Page Creator
, you can set up a fully functional web page in minutes, featuring family photos, messages, some favorite poems or stories, and some links to other web sites your loved one might enjoy. Depending on how web-saavy you are, you can even add video or music. If you're feeling extra generous, for a small price per year, you can buy a domain name (like www.mymommaisthecoolestever.com). Even if your mom doesn't use the internet that often, think of the joy you'll see on her face when you show her, for the first time, the expression of your love that you've put on the internet for millions of people to witness. And all it took you was a few minutes at your computer.
2. A Heartfelt YouTube Message To Your Girlfriend

She always complains how you never do anything romantic. And remember that time at the Giants game when she tried to kiss you and you said "Come on, the guys are watching!" That didn't go over well. Now's your chance to make it up to her. All you need is a video camera that hooks up to your computer, a web cam, or a still digital camera that also shoots short videos.
Point the camera towards yourself. Start being romantic. Recite a love poem. Videotape yourself outside that bar where you first met. Tape yourself cooking a scrumptious meal for her (the funnier, and more pathetic you look doing it, the better). Then, upload it onto
YouTube
. (You could jazz it up first, if you have a video editing program like iMovie) Finally, on Christmas day, sit her in front of the laptop and play it! Dash to the kitchen and, lo and behold, that cake you made for her in the video is ready! Deliver it to her with a smile. And hopefully also present to her that engagement ring you've had all along, just in case she realizes you're a cheap bastard.
Good part about this gift is, if it goes over well, all her friends and family see your YouTube message and suddenly think you're adorable. Of course, if you embarass yourself, you might not be able to live it down.
3. Skype Your Relatives.
codebase="http://download.macromedia.com/pub/shockwave/cabs/flash/swflash.cab#version=6,0,0,0"
width="120" height="60" id="skype-banner-29">
menu="false" quality="high" bgcolor="#ffffff" width="120" height="60"
id="skype-banner-embed" allowScriptAccess="sameDomain"
type="application/x-shockwave-flash" pluginspage="http://www.macromedia.com/go/getflashplayer">
All you and your relatives need are computers and internet connections in order to talk, for free, over long distances. Got relatives in Japan? Hook them up with
Skype
and suddenly, they're not so far away.
How does it work? Skype is a quick, free download. Once loaded on your computer, you can speak, in real time, with any other skype user throughout the world. Free. So send the download link to your long forgotten relatives, and re-establish those family ties.
4. Brand New Email Account!
It doesn't take long for an email account to fill up with junk. If someone's had an email address for over a year, chances are they'll get more messages from Viagra sellers than their friends. So, this Christmas, give them some relief... A new email account.
Gmail
,
AOL
and
Hotmail
are all free, and you can set up an account in seconds. Try and think of an original email name your friend or family member would love and then create it. Even if they already have an email account, having an extra email account to use for sites that may generate spam is always a good idea. Improve the quality of this gift by filling the inbox with some eCards or poems you wrote yourself.
5. Get It On Ebay... For 1 cent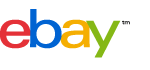 While not technically free, this is about as close as you can get. And shipping and handling could make your purchase cost anywhere from $3-10 in the end. But a quick search on eBay, arranged by "lowest price" found a slew of items for only one penny. How about a
Waterford Crystal Christmas Wedding Dove Ornament?
How about this for football fans:
A Light-Up New York Giants Crystal
! I even found
this scanner
"still like new," available for one copper Lincoln (shipping and handling puts the price at $15). How about some
Vintage Elvis Sunglasses
? Sure, i doubt anything you get for a cent will be quality. But you never know what you'll find.
6. Make Them Their Own Store!
Of course, if you can't find what you like on eBay... then make your own online store with items your friend will like!
Cafe Press
is a website that allows you to upload artwork and photos and put them on t-shirts, cups, magnets and stickers. You create an online store to sell these customized items. Know someone who wants to be famous? Put their face on a t-shirt and sell it to the masses. Know a struggling artist? Help them out by putting their latest effort on a coffee mug. Put their name and address as the beneficiary of all sales, and before they know it, they'll be making money... or at least getting a kick out of an online store designed around them. If you feel like splurging, buy an item from the store and give it to your friend the same time you show him/her the store you've created.
7. A Mix CD-Free
Most free music sites are crap. They're terrible. Mostly because either the songs they offer are terrible, or they won't let you keep songs. But what's a mix-tape maker to do? Buy songs for the astronomical price of .99 cents???? Yeah, right.
Music.Download.Com
is different. Many artists have at least one song that can be downloaded for free, others have several. Bright Eyes (one of my favorites),
offers TEN (10) free tracks
. Download around 20 free tracks, burn a very special mix CD (A blank CD can probably be mooched off someone else, if you don't have one). If you don't have a CD burner... get the links for all the free songs and put them into a nicely decorated webpage.
Many bands release free tracks for download on their websites and places like
MySpace
and
Purevolume
. These are also great places to check for new music that hasn't been released yet.
Of course, you could also go hog-wild on
Limewire
or
Acquisition
and download tons of songs for free... but that's not legal. And if you can afford to fight the RIAA, then why are you checking out gifts on this list??
8. Make It Yourself
The folks at HP have a bunch of ideas for things you can make yourself, with just a
computer, a printer, and paper
. Calendars, stationary, even "tattoos" for an iPod can be made for next to nothing.
9. Swap With Santa
Kyle MacDonald started out with a red paperclip, and used the internet and his own bartering skills to
eventually trade up to a house
. You can use
Craig's List
to post your item and what you're looking for in return.
10. Con Your Way To Free Books
Now, this isn't necessarily illegal, despite what the heading may suggest. Every publisher sends out review materials to members of the press. All you need to do is convince them you're worthy of receiving these materials.
Find the book you want. Look up the publisher. Their website should have, somewhere, an email address or fax number for requesting "Review Copies." Send a formal letter requesting a "Review Copy" of the desired book. You may want to claim you're a freelance writer working on book reviews for (fill in small-time publication here). Chances are, if your letter looks even marginally professional, they'll send you the book, with no questions asked. And you'll probably be put on the list of people who will receive future books for review. If you feel bad, create a blog and review the book there. That way, you're not lying. You're still a cheap scumbag though.
11. Other Ideas?
Let me know your great ideas for gifts from couch potato cheapos!