War In The Middle West, The BS BCS, and Mickey Mouse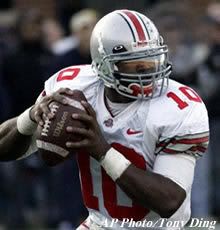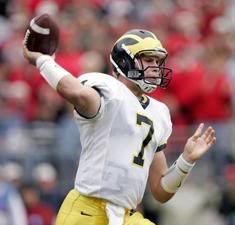 At 3:30 Saturday afternoon, one of the world's most volatile conflict reigions will break out into a violent civil war. The century old rivalry between two radicalized superpowers will once again rear its ugly head. Last year, dozens were arrested, fires were set, cars were overturned, and the whole nation witnessed the breakdown of ordered society.
I'm talking of course, about Ohio State vs. Michigan.
In college football, and perhaps all of sport, there is no rivalry more heated than the one between these two midwestern teams.
Woody Hayes, the famed Ohio State coach who led the team to 13 conference titles, best exemplifies the bad blood between the two colleges. He never referred to Michigan by name, calling them instead "that school up north." Once, on a recruiting trip in the state of Michigan, he refused to stop at a gas station, even though the car was running low on fuel. "We'll coast and push this goddam car to the Ohio line before I give this state a nickel of my money," he's quoted as saying.
It's the kind of rivalry that inspires jokes like this:
What is the only sign of intelligent life in Michigan?
The freeway sign that says "Columbus, 192 miles".

How do you get to Columbus from Ann Arbor?
Go south until you smell shit, then east until you step in it.
It's no wonder that all week, the sports talk across the radio, tv, and internet has analyzed every aspect of the game, from Ohio State quarterback and Heisman-candidate Troy Smith to the comeback of star Michigan receiver Mario Manningham from injury. But the real story hasn't really been covered in the mainstream media. My parents.
My Dad went to Ohio State as an undergrad. Played Track and Field for them. Was one of those guys who probably painted his face silver and maroon before every game.
Then, in a fortunate fit of lunacy, he went to University of Michigan Law School.
I say "fortunate fit of lunacy," because Michigan is where he met my mom, a graduate student.
My Dad, sport that he is, rooted for the Wolverines all football season. But then November rolled around. Then the game, THE GAME would come around. His friends at Michigan would stop talking to him. Others would approach him asking, "How do you get to Columbus from Ann Arbor..."
Luckily for me, despite the fact that my dad sat with the Ohio State fans decked out in Buckeye gear, my mom, who sat across the stadium dressed in blue and maize, still married the guy. They've sat through thirty-four Michigan-Ohio State games together, and I'm happy to report that divorce proceedings have only been seriously considered a handful of times.
To complicate things, my sister and cousin both went to Michigan as well. And me? Well. NYU doesn't have a football team. So I root for the team I grew up rooting for... Ohio State. Yes, it's an interesting day when these two teams face off, to say the least. When my cousin says the words "Charles Woodson," I still shudder (He won the game singlehandedly for Michigan in 1997). But Ohio State's mostly had the edge since then.
This year, the stakes are as big as they were in that infamous 1997 matchup: a national championship is on the line. Ohio State is ranked #1. Michigan, #2. The winner clinches a spot in the BCS national championship. The loser cries.
And that will pose an interesting dilemma in the world of college football. Back in the late 1990's, when everyone was on drugs, some hippies decided that the best way to choose a national champion was by mixing the ranking formulas of several computers with the rankings of self-indulgent sports writers and completely biased and often incontinent coaches. And this system worked... not at all. There was a tie for the national championship, undefeated teams that never got to play for the title, and clearly subpar teams (I'm looking at you 2001 Cornhuskers) that somehow got the chance to be no. 1.
After Saturday, we'll know for sure that either Ohio State or Michigan belongs in that title game. But who they'll play is anyones guess. Rutgers, currently undefeated, shocked superpower Louisville and made a bold statement that they can compete with anyone. And they're from Jersey, my home state, which warms my heart. We're not used to college football in Jersey. The first game was played here back in the 1800's and it seemed, until last week, another game hadn't been played since.
But here's where the Bull Sh*t BCS comes in. Even if Rutgers ends the season undefeated (having taken out #3 Louisville and #8 West Virginia), they still may not get into the national championship game. Why? Because the aforementioned computers, idiotic sports writers and bowel-control-challenged coaches think some team that's lost a game is better because they have a history of being good.
There's only one way to know for sure. All the top teams must play each other. A tournament would get it done. You could have the top ranked 8 teams play a NCAA Basketball-style tournament, single elimination, until you're left with the two surviving teams. Then they play for the national championship. Period. The whole thing settled in three weeks. End of story.
Alas, the powers that be are perfectly content with a system developed by the same people who apparently managed the Iraq war and wrote the movie adaptation of Lost In Space (worst movie.. ever).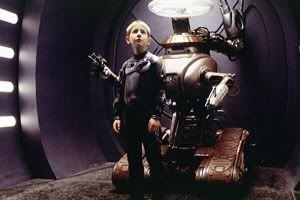 I'm dying for an Ohio State vs. Rutgers matchup. My guess? A bet on Rutgers would get you some pretty hefty returns if they ended up winning. But they're exciting and got a lotta heart. Did you see that field after their kicker Ito slammed the game-winning field goal home?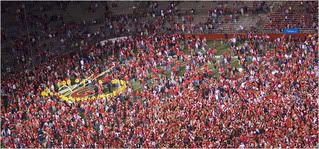 This year, now that my sister's graduated "that school up north", we'll all be watching the OSU-UM game together. But not at home. We'll be watching in Disney World. We're going there for a wedding.
Will Mickey perform the ceremony? I sure hope so.
I wonder who he roots for?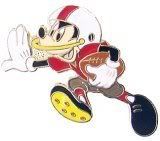 Looks like Ohio State to me!
[actually, looks a bit like Nebraska]
That's all for now. Go Buckeyes!